Through our publications, we share news and stories from ADRA. Below are our previous ADRA publications dating from 2014-2018 
ADRA & You is our newsletter we send out 3 times each year. We include the latest news from local and international projects and get to meet some of the people that are being equipped to thrive, thanks to your support & donations.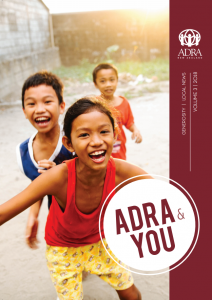 Our donors share their generosity | Mizpah community barber | Water for Ambae evacuees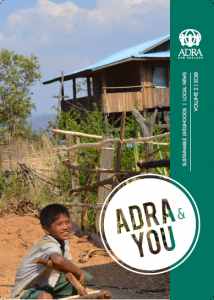 Sustainable Development in Myanmar | Vanuatu Connections Trip | A Legacy of Love
Each year ADRA New Zealand produces an Annual Report as part of our commitment to integrity, transparency and accountability. It is one of the key ways in which we celebrate the many inspiring stories we hear and experience throughout the year. This publication also offers an insight into the amazing transformation people are achieving through the work ADRA New Zealand is doing and details our performance for each financial year.