ADRA is on the ground providing immediate relief to families worse affected.
On 17 December, Tropical Cyclone Yasa, a category 5 storm, devastated Fiji. The cyclone swept through the populous islands of Suva, Labasa, and Matei.
Widespread flooding and destructive winds have caused damage to homes, livelihoods, and community infrastructure. 
Families have faced destruction and many have no home to go to this Christmas, during what has already been a difficult year for many. 
ADRA's Emergency Response Team in Fiji has been on the ground since day one.
Our team started responding immediately by providing water and sanitation hygiene kits to families most in need to help prevent any disease and further harm to people. 
The team then conducted a community assessment and identified shelter, water, food, and support cleaning homes as some of the greatest needs.
We have now supplied over 270 Water and Sanitation Hygiene kits to over 18 affected communities.
A donation today will help support ADRA's relief efforts in Fiji.
Meet 98 year old Ram Dumari, she survived cyclone Yasa by sheltering under her bed alongside her 65-year old son and daughter in law after their roof was blown off. They spent four long hours laying on the wet, cold floor waiting for the worst of the storm to pass.
Ram lives in a farming community, where people depend on agriculture for their food and income. Almost all farms were destroyed by the strong wind and flooding.
Our ADRA Fiji team have been on the ground since day one and worked through the Christmas and New Year season to provide help and hope to people like Ram. After the disaster, ADRA remains in communities to help long-term recovery.
Thank you for your continued prayers and support.
Pictured: Ram outside her destroyed home.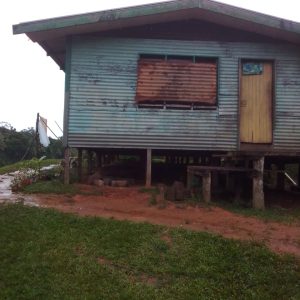 Our ADRA team quickly responded to the oncoming threat of a cyclone by ensuring our team was safe and emergency supplies and vehicles were spread out so that in case of damage to any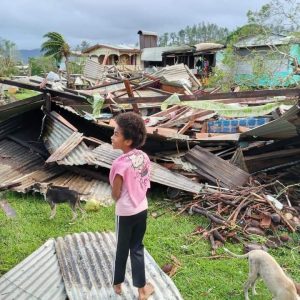 Our team met with different people impacted by the cyclone to identify needs.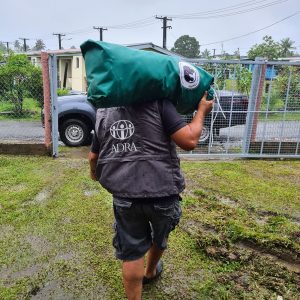 We're now helping to distribute essentials such as water and sanitation hygiene kits to those most in need.