An ADRA Gift made an amazing difference to Sophon's life!
Sok Sophon lives in Pursat province, Cambodia, with her husband. She is soft-spoken but proud to be showing her new latrine and water pump to the ADRA team. 
The team had arrived to interview her about her latrine and water pump. Our team asked her what the latrine meant to her, and she explained: "I don't have to wait… until it's dark at night."
You see, Sophon's village is on flat, dry, farming land. There are no hills or clusters of trees to use as shelter. Her neighbours' home is close by, and there is no privacy.
Sophon would wait every day until it was dark enough, to have the privacy to relieve herself.
Because of a generous gift from someone like you, Sophon had more privacy and no longer waits for night to come. Light was restored to her life. 
Today, a gift of $150 could buy someone else like Sophon a latrine.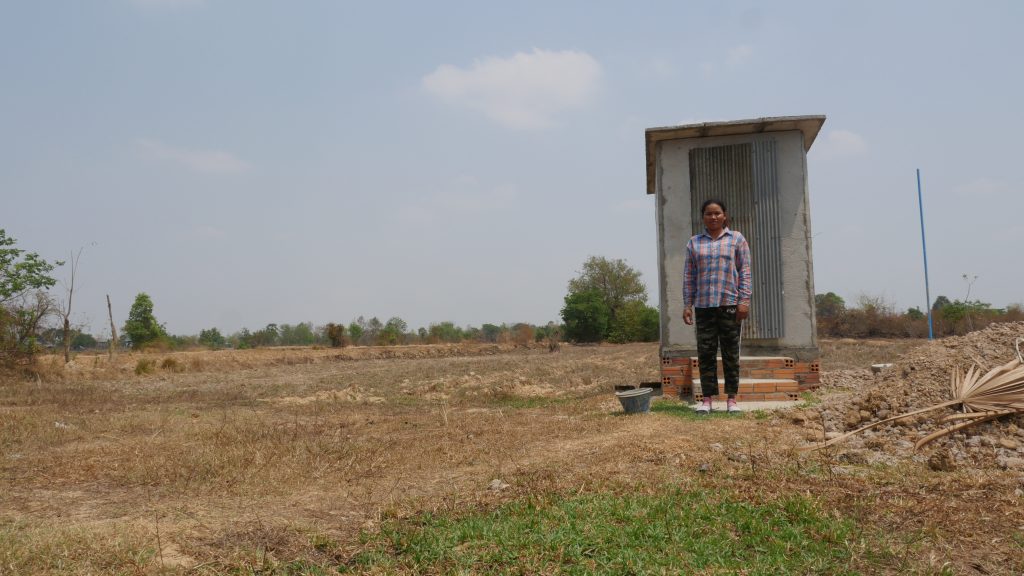 For many families, a latrine means something very special. For families who have lost children to disease, a latrine means health. For young women who are in danger of assault when they walk far from home, a latrine means safety. For Sophon, who would wait all day for privacy, a latrine means dignity.
There have been many times throughout her life where Sophon has had to protect her dignity. 
A few years ago, Sophon and her husband migrated to Thailand to find better work opportunities.
They both worked in construction for months but when it came time for them to return home, their work supervisor did not compensate them properly for their work. Without citizenship, they held little social power and were unable to stand up against their supervisor or demand fair compensation.
They decided to return home to Cambodia, even though they were returning home in the same way they left, with little job prospects.
Finding work at home was still difficult. Her husband eventually found work, and Sophon remains at home each day, taking care of the household and growing vegetables on their farm.
As part of taking care of the home, Sophon was responsible for providing water for all her and her husband's needs. Each morning, Sophon would make a 4km return trip to buy bottled water each day from her local store.
She would only take as much as she could carry and if she needed more during the day, she would need to make the journey back for more.
Because of someone just like you, Sophon's life was changed! She and her husband were gifted their own latrine and water pump!
The water pump right next to Sophon's home means she no longer needs to leave her home for water. Instead she can spend more time helping around the home, growing vegetables in her farm, and she is saving the money she would usually need to spend on the water.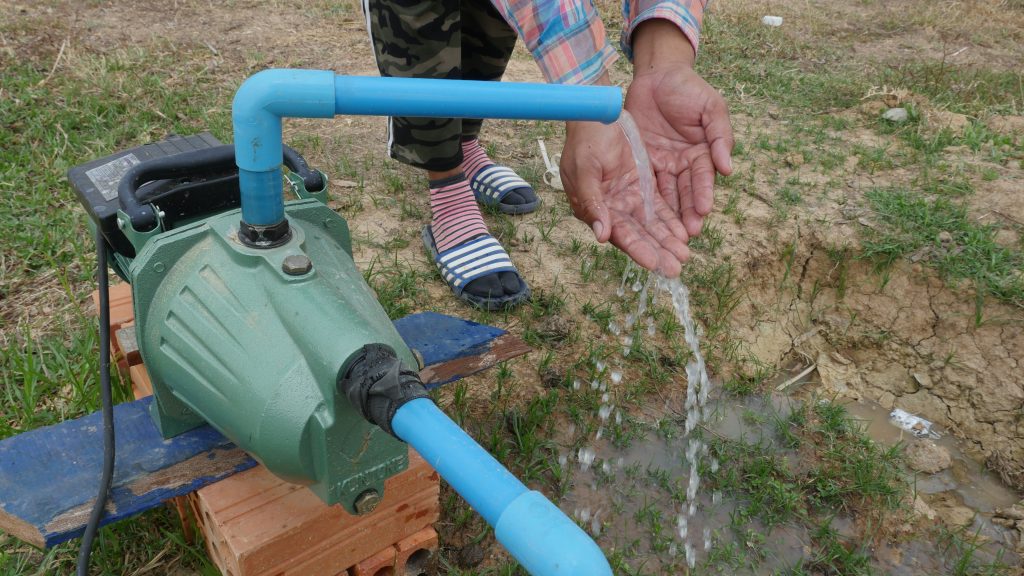 As Sophon shared this with our team, she could not stop smiling. I like to think that a little bit of God's light was reflected through the actions of those that had given so generously.
You too can share light this Christmas through a life-changing ADRA gift. View our gift catalogue by clicking the button below