ADRA works right here in New Zealand to strengthen communities. Each local community throughout our country is unique and has their own strengths and weaknesses. We partner with our Adventist churches placed throughout New Zealand to identify community needs on a local level and offer a range of programs that cater to these specific needs. 
To best help communities in New Zealand we have a range of programs available. If a church we partner with recognises a community need that we don't currently cater for, we work alongside the church to develop a new program that best helps the community. This has included running kick-boxing classes, a community cafe, a homework centre, among other innovative and purposeful community services. 
We also have developed ready-to-go programs that have been used across many communities. These ready-to-go programs identify common needs in communities and provide solutions that address these problems. These programs are outlined below: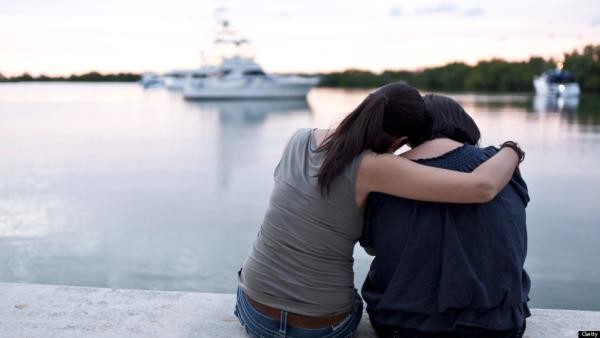 Depression and Anxiety Recovery
Improving mental well-being
Mental health plays a vital role in our overall health and wellbeing, it impacts the way we think, how we feel and what we do. Having the right tools and support during a difficult time can make a huge difference in improving overall mental health.
DARP was created to help people improve their mental health and to educate communities about making healthy and positive change. This programme provides mental health education in a comprehensive way that deals with the core issues that cause and are associated with depression and anxiety.
DARP is run in partnership with Adventist Health Ministries throughout different Adventist churches in New Zealand.
Providing warm clothes to babies
Being a new mother can be hard, and the Welcome Baby Programme aims to provide support to mums during the first year of their baby's life. The Welcome Baby initiative connects vulnerable mothers with supportive volunteers and provides baby clothes for their child's first year of life along with other parenting information.
Every 3 months, the mothers will be sent a new pack of clothes for their growing baby and return any smaller clothes provided for another mother to use. In addition to the clothes pack, a food pack or a food voucher will be provided to the mother. Oftentimes mothers of newborns due to lack of time and stress suffer from poor nutrition. This food pack is to ensure that each mother involved in the programme can start their day with a nutritious high energy meal. The family will also have access to a range of different support services and a coordinator checking in on them and providing support.
The initiative is implemented in partnership with the maternity ward at the local hospital, as well as other providers of post-natal and social services.
Teaching Kiwis how to drive
Approximately 70% of jobs in New Zealand require a current driver's license. The Pathways programme is helping young people here in NZ get their learners and restricted drivers license while ensuring we are developing safe drivers on our roads. The Pathways programme will also help to expand job opportunities for participants to help them assist themselves and their families.
The Pathways programme targets youth aimed from 16 – 24 years old, although older participants have been included and are also encouraged to get involved. The programme is run in partnership with Adventist churches across the country.
Helping people get their finances sorted
Helping people get their money sorted can be good for business and the community – and it is certainly good for families!
Reducing financial stress helps people experience better relationships, less sickness (and therefore fewer days off sick) and perform better at work and we know that teaching financial literacy to parents ensure their children have a better chance of keeping their own finances under control in the future.
The My Money programme aims to support people of all different backgrounds, people on low or high incomes, couples, families, self-employed or preparing for retirement.
Participants in the My Money programme attend weekly workshops focusing on a wide range of skills that encourage wise financial decisions. Resources and support is provided to all participants, all of which is free, independent and impartial.
Giving parents tools to be the best parents they can
There is no more influential role than that of a parent – both good and bad. In the modern world, supporting and equipping parents with a 'toolbox' of positive approaches will ensure children that grow to make a positive impact on the world.
The Toolbox programme equips parents with positive skills and strategies to be the best parents they can be. Parents involved in the programme attend a series of different workshops and have access to a range of different support services that will help them through their parenting journey.
ADRA is partnering with The Parenting Place, New Zealand's largest parenting organisation.
If you would like to know more about how you can help here in New Zealand or get involved in a community project, fill in the form on the right and we will get in contact. 
If you're a church and want to learn more about running your own community project, visit our Community Transformation page.