Content Warning: This story contains content about domestic violence. 
MJ is a solo mum to five beautiful children. She works hard to give her children a good life, a life in which they feel safe and loved.
Only three years ago, MJ herself felt unsafe and afraid. 
"I felt trapped, like I was in my own jail.
I was in an abusive relationship where I was expected to have the house clean, look after the kids. I was allowed to work but I had to be home before he did so I could care for the kids – bath, feed, make sure his food was ready before he got home.
I had to ask permission to do things for myself, it was very hard."
Without a network of support, MJ felt alone and unable to leave a difficult situation.
"Often it would escalate to him physically abusing me, or emotionally abusing me, or he would financially cut me off, or take the car keys away from me so I would have nowhere to go."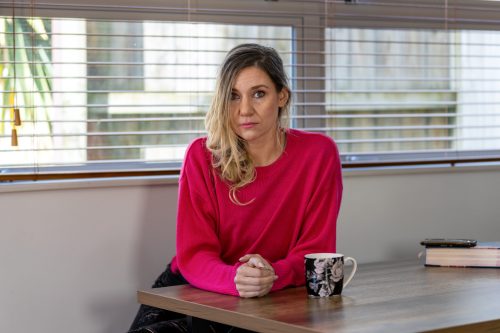 When MJ heard about community dining through church, she was excited by the chance to go with her children without having to worry about their safety that night.
"Going to community dining, I didn't have to explain myself because it was church. So church was the only place I was allowed to go without explaining what we were doing.
We found a safe space where we could eat, have warmth, community, we could just be ourselves. It was okay to be ourselves."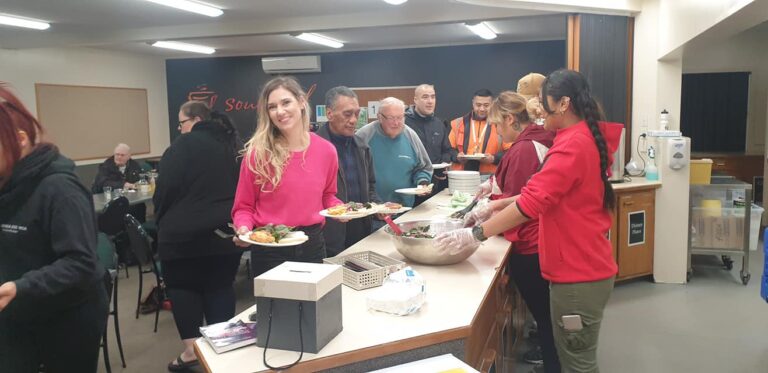 Community Dining is part of ADRA's work in New Zealand.
Every Thursday night, families across South Auckland are welcomed in and receive a free meal and a safe space to connect with others. The church dining hall where it is hosted is always filled with people; young families, older couples, people that are homeless, people experiencing hardship. Each person is always welcomed inside by volunteers, and there is always enough food and a seat available for everyone that walks through the doors.
"It was a lot more than just dinner, it was being in a safe space, being able to connect with people, being able to be myself and be accepted for who I am." MJ shared.
MJ quickly created a strong network of support through people she met at community dining.
"Through community dining, I created a great network of people that just loved and cared and shared their truth and it's a great feeling knowing people have your back when you're in need and you can just say 'please I need some help', and they come and help wherever they can."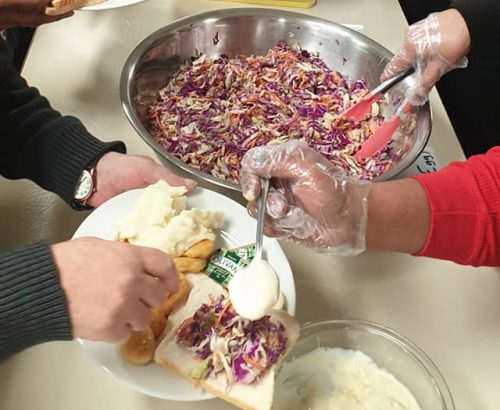 With support from her network, and through attending counselling, MJ felt empowered to walk away from her previous relationship.
Despite a fear of being alone and knowing life would be difficult, MJ felt this was the best decision for her and her children.
"My dream for my children is that they find God and that they make better choices than I did. I hope I am a role model for them to make better choices."
MJ and her children still attend community dining every week. Through sharing her own story and journey she has also been able to inspire and encourage others.
"I want to inspire other woman who have gone through a traumatic experience, that is not who they are. I want to really inspire woman that you follow your dreams regardless of what trauma is holding you back.
I'm really grateful for the collaboration of ADRA and my church to provide a safe place for me, where I could come with my children and the whole time, I was able to listen to other people's stories and share my wisdom with them."
This ADRA Appeal, let love shine and help people like MJ overcome hardship and find the support they need. Donate today at adra.org.nz/shine
Support services available:
211 Helpline (0800 211 211) – for help finding, and direct transfer to, community-based health and social support services in your area.
Find your Local Women's Refuge by calling 0800 743 843 (0800 REFUGE) to be linked up with an advocate in your area.
Victim Support – call 0800 842 846. 24-hour service for all victims of serious crime.
Victim Information Line/Victim Centre – call 0800 650 654 or email [email protected]
Shine domestic abuse services – free call 0508 744 633 (9am to 11pm) if you're experiencing domestic abuse, or want to know how to help someone else.
Family violence information line – call 0800 456 450 to find out about local services or how to help someone near you.
Tu Wahine Trust – call 09 838 8700 for kaupapa Māori counselling, therapy and support for survivors of sexual harm (mahi tukino) and violence within whānau.
Hey Bro helpline – call 0800 HeyBro (0800 439 276). 24/7 help for men who feel they're going to harm a loved one or whānau member.